VIDEO GAMES! COMICS! ANIMATION!
None of these things can ever come to be without meticulous research, planning and, of course, concept design. Concept design is the process of sifting through inspirational material, putting all your ideas on paper, filtering through what looks good and what doesn't before finally stitching together all your ideas into a final design that suit your needs. In the concept design classes, students participate in the creative process of thinking of and expressing all of their visual ideas in stunning illustrations, some of which you'll see below!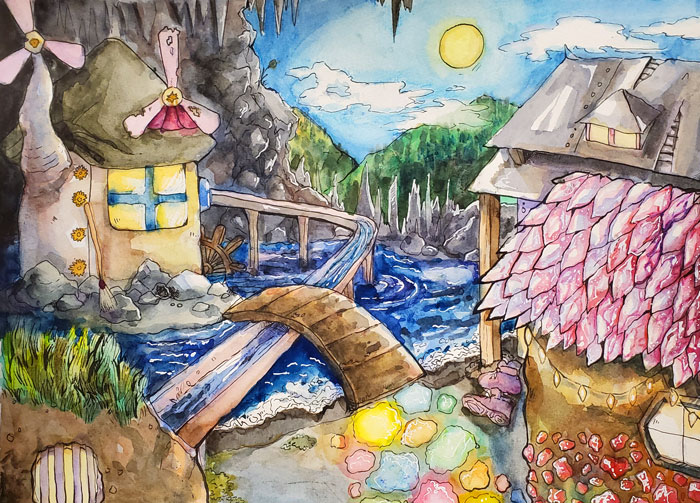 Our concept design classes are composed of assignments that eventually come together in large final project portfolios. Students will participate in and cycle through different mock-client projects and create concept art for a potential game, animation or comic.
Through their assignments, students will learn visual narrative, composition and design theory to express their ideas in a presentable and clear way. The ongoing class layout will allow students to continuously practice and revisit material given to them throughout their education.
CLASS INFO
AGE: 13 +
SCHEDULE: Monday 5:00PM
CLASS DURATION: 2 hrs
RATE PER CLASS: $35 (plus tax)
REGISTER NOW >>
SAMPLE ASSIGNMENTS
CHARACTER DESIGN  
Students will learn the professional workflow for designing characters in the form of a step by step mock-client project.
We cover how to draw a basic mannequin, how to research and apply your findings to create unique characters, emotions and posing to do the following assignments:
1) Character rotation
2) Character emotions
3) Character posing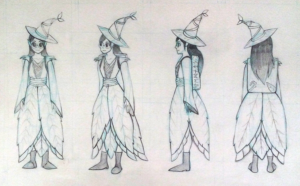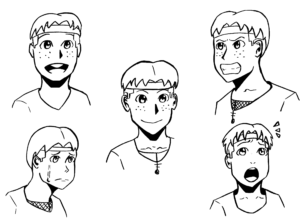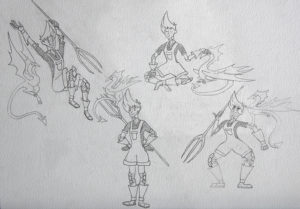 LAYOUT AND PERSPECTIVE
Students will get the chance to create beautiful background art for fictional settings using construction knowledge and research.
We cover planning, one point perspective, two point perspective, simulating depth and color theory to incorporate narrative into each piece.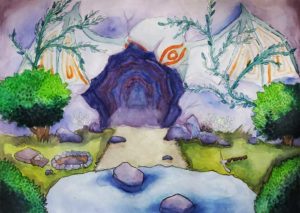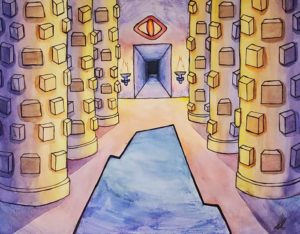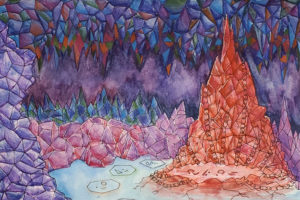 CREATURE DESIGN
Students will have the chance to explore realm of fantasy creatures. Each student will need to take inspiration from fantasy illustrations as well as real life to create a series of believable creatures based on descriptions provided to them.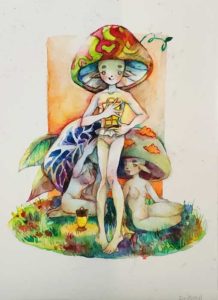 MATERIAL PAINTING + BASIC OBJECT CONSTRUCTION 
Students will paint a still life composed of different simple geometric shapes composed of varied materials. They will be taught about how to paint each material and how to construct each shape to build up a foundation for future pieces.
FIGURE DRAWING 
Students will learn simple shorthand for drawing figures and gestures via quick timed sketches.
Through these, students will learn more on the structure of the human body including proportions, skeletal anatomy and muscular anatomy.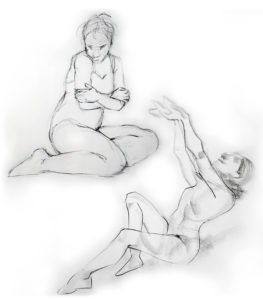 REQUIRED MATERIALS
WE PROVIDE: Newsprint, illustration paper, regular pencils, erasers, charcoal, watercolors, brushes, non-photo pencil (blue), fine tip liners, pencil crayons.
PLEASE BRING: Sketchbook, mechanical pencils (0.5 or 0.7), watercolor brushes (if you prefer to use your own), laptops.
All required and recommended art materials are available for purchase at a 15% discount to our students at our on-site art store.