TOP RATED STUDENT ART WORK OF LAST MONTH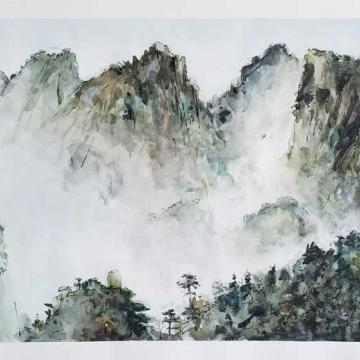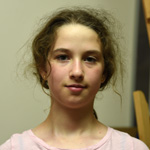 Anna
Ladizginsky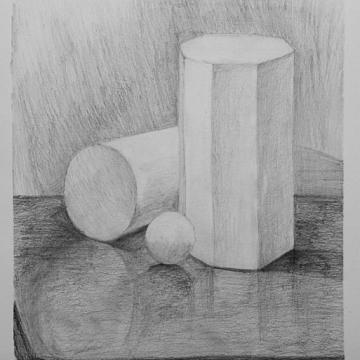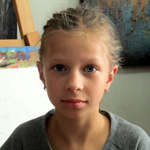 Alice
Hlushko
Are you thinking of applying to an art or design program?
Right-on! It's time to think about how to build a winning portfolio!
Anyone considering becoming an artist or designer must not only be a creative thinker, but be skilled and knowledgeable. Why not get ahead of the game and start learning the basics, improving your skills and building your portfolio now?
Here at Palette Art School we'll help you prove that you're the one who deserves to be chosen among the masses of applicants. Throughout the last 12 years our instructors at Palette Art School have assisted many kids, teens and young adults with portfolio preparation for all kinds of art and design programs at many educational institutions ranging from high schools to colleges and universities.
Visit our portfolio preparation page on our site to see portfolio artwork samples as well as time management guides. Check the approximate time required for specific pieces to get a better understanding of the time-frame you have for your portfolio.
Keep in mind that the earlier you start, the smoother it'll go!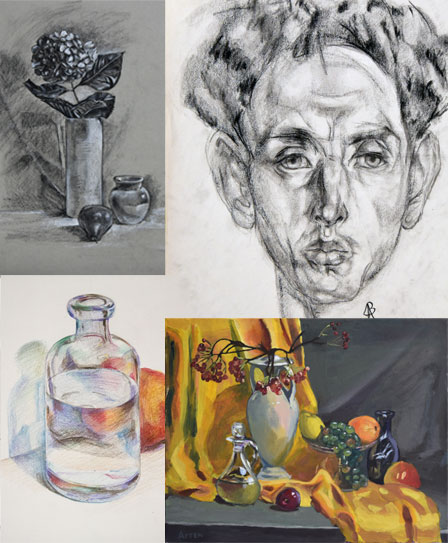 About Palette Art School

Palette Art School is a place where you not only can get touched by beauty, but you can get involved in the creative process of this beauty. It is a place where you can learn drawing techniques and gain a further understanding of color theory and composition basics. You can discover your talents and develop your creativity; find your own style in art. It is a place where you can enrich your life and even prepare for a future career in the art and design fields.
Here in Palette Art School, we teach not only kids and teenagers, but adults too. Our methods are based on classical European traditions of painting and drawing, and has also adapted to the North American art styles.
We give basic art grammar for beginners and help evaluate your artistic abilities. We assist in preparing an art portfolio for those who choose an artistic career and want to continue their art or design education throughout high school, college or university.
Registration Terms - Questions and Answers
[faq p=1638][faq p=1645][faq p=1650][faq p=1677][faq p=1641][faq p=1656][faq p=1648][faq p=1662]
More Questions and Answers are here:
https://paletteartschool.com/faq/
SUBSCRIBE FOR OUR SCHOOL NEWS & EVENTS
Holidays & Breaks
14 Mar 2022 - 19 Mar 2022
During a March Break (March 11 to March 16) our operating hours may be changed. Please call for more information at 905-738-7889.
Business Operating Hours
| Day | From | To |
| --- | --- | --- |
| Monday | 12:00 | 20:30 |
| Tuesday | 12:00 | 20:30 |
| Wednesday | 12:00 | 20:30 |
| Thursday | 12:00 | 20:30 |
| Friday | 10:30 | 20:30 |
| Saturday | 10:30 | 18:00 |
| Sunday | Close | |