COURSES / MASTERCLASSES / WORKSHOPS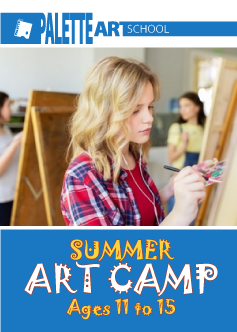 Summer Art Camp. Ages 11 to 15
July 10 to 14 - Full Day
(Ages 11-15)
5 DAY PROGRAM (FULL DAY)
During our exciting 5-day camp week, students will dabble in the arts and create a variety of lovely artwork. Students will have the chance to work in different media (graphite, paint and clay, for example) to create sketches, drawings, paintings and even sculptures alongside our amazing staff.
Our experienced instructors will guide camp students through the creative process and help each child learn, create wonderful art, and have fun. Our camp intructors have many years of experience with young artists, enabling them to create the most engaging, fun and educational experience for your child.
DAILY ACTIVITIES OUTLINE
8:45AM
CAMPER DROP-OFF
9:00 AM
Acrylic Still Life Painting
2 hrs
Campers will learn to paint various everyday objects in a beautiful scene (still life) using acrylic paints. This piece will take 5 days to complete.
11:00AM
30min
SNACK BREAK
(Snacks will be provided.)
11:30AM
Charcoal Basics
1.5 hr

Campers will learn to use compressed charcoal to create a striking monochromatic object drawing (still life) on newsprint. This piece will take 5 days to complete.
1:00PM
30min
LUNCH
(Not provided. Please bring your own lunch.)
1:30PM
Entertainment
30min
Campers finished with lunch will get some time to unwind and play games.
2:00PM
Clay Art and Crafts
2hrs

Clay art will consist of various assignments every day.

Monday - Clay House (Part 1).
Campers will create charming house sculptures and learn to work with clay.
Tuesday - Dragons.
Campers will create Model Magic sculptures of dragons, allowing time for their Clay Houses to dry.
Wednesday - Clay House (Part 2).
Campers will return to their house sculptures to add a splash of color to them with paint.
Thursday & Friday
Campers will work on creating silly hats with colourful zany designs. The first days of the week will consist of campers thinking of designs and creating the parts for their hats. The second part of the week will consist of assembling the hats into one bold beautiful piece.
This piece will take 2 days to complete.

4:00PM
CAMPER PICK-UP
5:00PM
EXTENDED HOUR PICK-UP. Must be arranged in advance. Subject to $50 charge per week.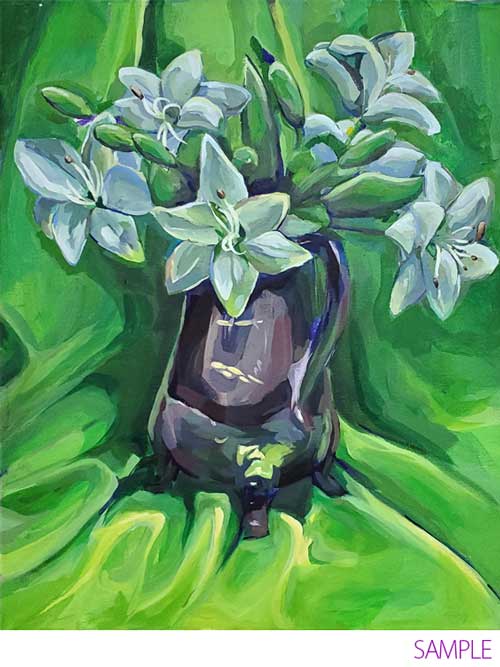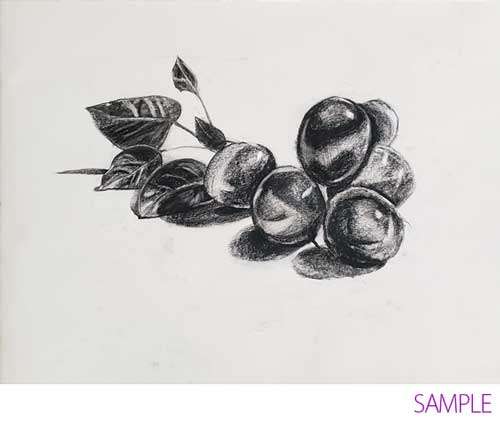 ART MATERIALS
Buying supplies and hauling dirty tools to and from camp isn't fun for anyone. Our students don't need to do that at all! Palette Art School provides all necessary supplies for our camp. For your convenience, all required materials are already included in the camp price.
LATE PICKUP FEES
Students must be picked up from camp no later than 10 minutes after the class ends. Parents arriving past 2:10PM (Half-day registrants) or 4:10PM (Full-day registrants) will be subject to a late camp pickup fee of $10 for every 30 minutes or less of tardiness.
EXTENDED-HOUR FULL-DAY CAMPER PICK UP AT 5:00 PM
Already know that you'll need to pick up your child a little later? No problem. Extended-hour camper pickup will allow parents the chance to arrive up to a maximum of an hour after camp ends. During this time, teachers will supervise students and provide games and activities for kids to unwind.
Extended-hour camper pickup is subject to an additional fee of $50/5 days. Must be arranged and paid upon camp registration.
NOTE:
sibling discount in effect for 10% off your second and third child
refer a friend and get 10% off
sales are final, unless a doctors note is provided
Cost: $ 415.00 (plus tax)