COURSES / MASTERCLASSES / WORKSHOPS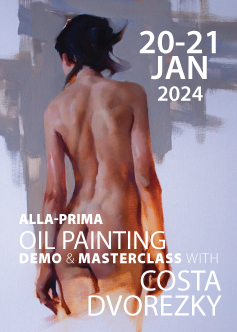 Alla Prima Oil Painting
DEMO & MASTERCLASS
with COSTA DVOREZKY
ALLA PRIMA OIL PAINTING MASTERCLASS (incl. DEMO) WITH COSTA DVOREZKY

January 20, 2024 (5hrs): 5:00 pm – 10:00 pm (Including 3-hour Demo)
January 21, 2024 (8hrs): 10:30 am – 6:30 pm (Including 1-hour Break)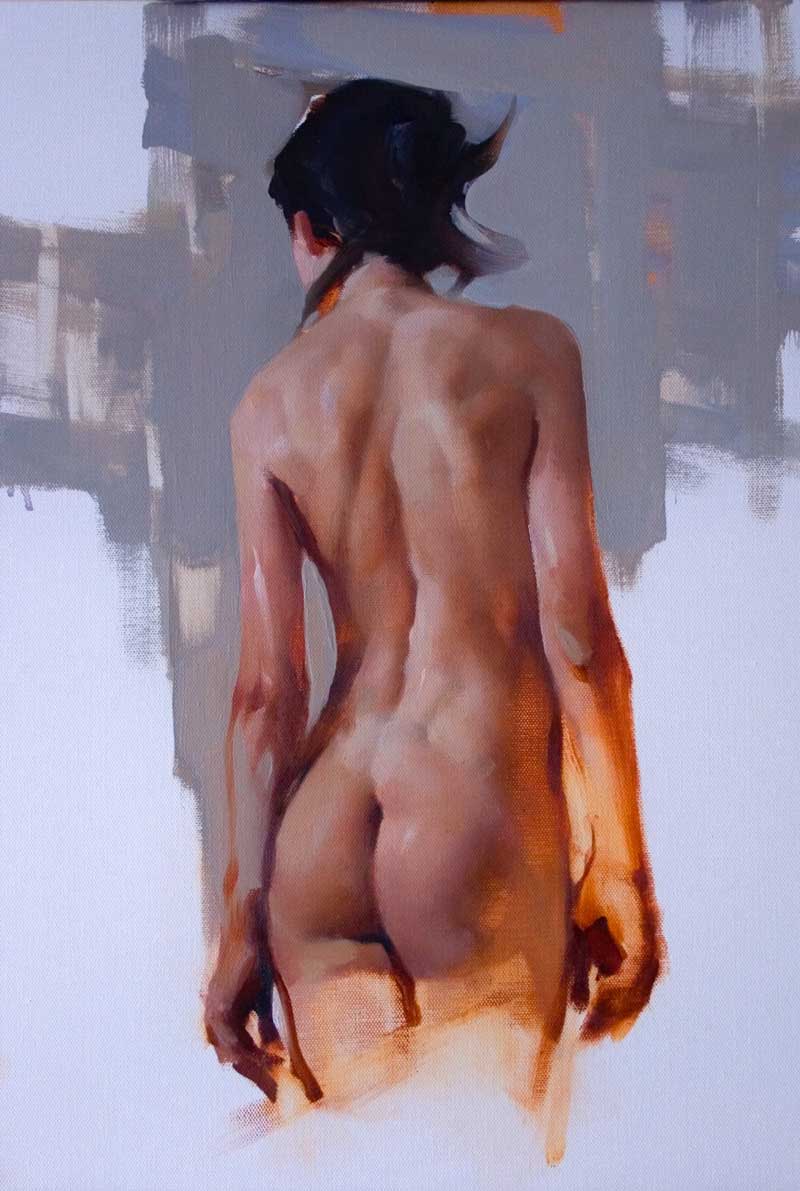 In this Masterclass we will carefully explore the classic method of Alla-Prima with an emphasis on modeling and finish.
Day 1 – A three-hour demonstration will be given, where students can watch the painting process, and hear the thought process which is involved to create a figurative work of art, quickly and with precision.
Day 1 – The latter portion of the first day will be devoted to creating an underpainting in one colour, focusing on composition, tonal-execution, anatomy and technique.
Day 2 - Will focus on an Alla-Prima painting approach which will allow students to compose a figurative painting . Majority of our focus will be placed around values in the painting. Using the set with a model, we will try to recognize and interpret the value relations along with the temperature aspect. With alla-prima approach we will try to accomplish the unfinished and loose stage of the painting in to a finished statement.
Note: Materials are not provided, but all necessary supplies are available for purchase from our art supply store (on site).

Get a 10% discount on all art materials and tools during the event.
Stretched canvas: no larger than 30".
Brushes for oil: sizes #20-10-6-4,
Odorless solvent: (for oil) with the jar 100-200 ml for washing brushes,
Cotton rags,
Palettes,
Oil paints: titanium white, cadmium yellow medium, yellow ochre, burned sienna, cadmium red medium, permanent rose, ultramarine, phthalo blue, indigo.
CANCELATION TERMS
- Cancellation 21 days or more from event date: 50% refund.
- Cancellation 20 days or less from event date: No refund.
Cost: $ 480.00 (plus tax)