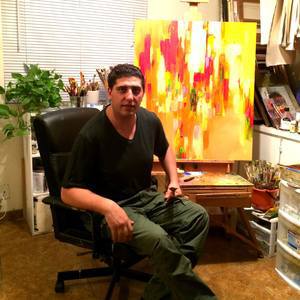 I have been painting since early childhood, from the day when I was able to take a brush and do some brushstrokes. I can't imagine a single day without the colors, brushes and canvases. I like to paint and put all my effort and inspiration into my paintings.
I have dedicated all my life to fine art, and my love for fine art inspired me to obtain a Master's degree in Fine Art and later PhD in Fine Art Therapy. I was happy to be a professor in Fine Art department and share my experience and knowledge with my students.
When teaching at the university I encouraged my students to paint from their heart. I believe that when you paint you have to put your heart and soul into it and generously share it with everyone.